Dear , your message was sent successfully !
We will reply to you within 48 hours.
Thank you for your interest.
Interested in Us
I want more informations
Mobile App Development Company in Chhattisgarh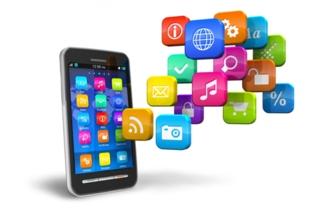 03
Mobile App Development Services in Chhattisgarh
Making all the way for a concept to App Store, Ayodhya Webosoft works hard to place your services and brand in the hands of your audience through custom mobile apps. Nowadays, more number of businessmen wants to have their own mobile application. It gives them so much benefit to get their leads and will help to show on Google Play store.
Ayodhya Webosoft is the leading Mobile Application Development Company in Bilaspur which rapidly flourishing technology. We have delivered a wide range of Mobile Apps to our esteemed clients across India in various fields.
App Development
Our Experience
At Ayodhya Webosoft we provide a wide range of android application development services, and build customized apps that can meet the requirements of any individual client. We have an experienced team of developers that can tackle any challenge and work on any Android platform
With us, you will be able to convert your ideas into functional, user-friendly and easy-to-use mobile app, which significantly increase your chances of success at the global Android market, and provide you with many different options for further development and advance.
Our team has immense experience in creating Android applications, including native Android applications, web-based Android-applications.
We are having an experience of developing Mobile Application in the following domains:-
Real Estate Apps
E-commerce Apps
Social Media Apps
Matrimonial Apps
Education Apps
Retail and Fashion Apps
Religious Apps
Company Profile Apps
Why Ayodhya Webosoft is best..?
Eye catching design: All great apps have great design and our Experienced Mobile app development team understands this very well.
Ayodhya Webosoft hand over an acceptable, clean and flowing design as it is very difficult for an application to become successful.
Mobile Application is tested by the experienced professional on most of the real devices with guaranteed approval on Google play store and delivers it to our valuable clients on time.
Ayodhya Webosoft offers Mobile App Development services at competitive price. We never compromise on work quality.
Ayodhya Webosoft also provides Mobile Application upgrades and maintenance services.
Applications